The Best & Most Luxurious Red Human Hair Wigs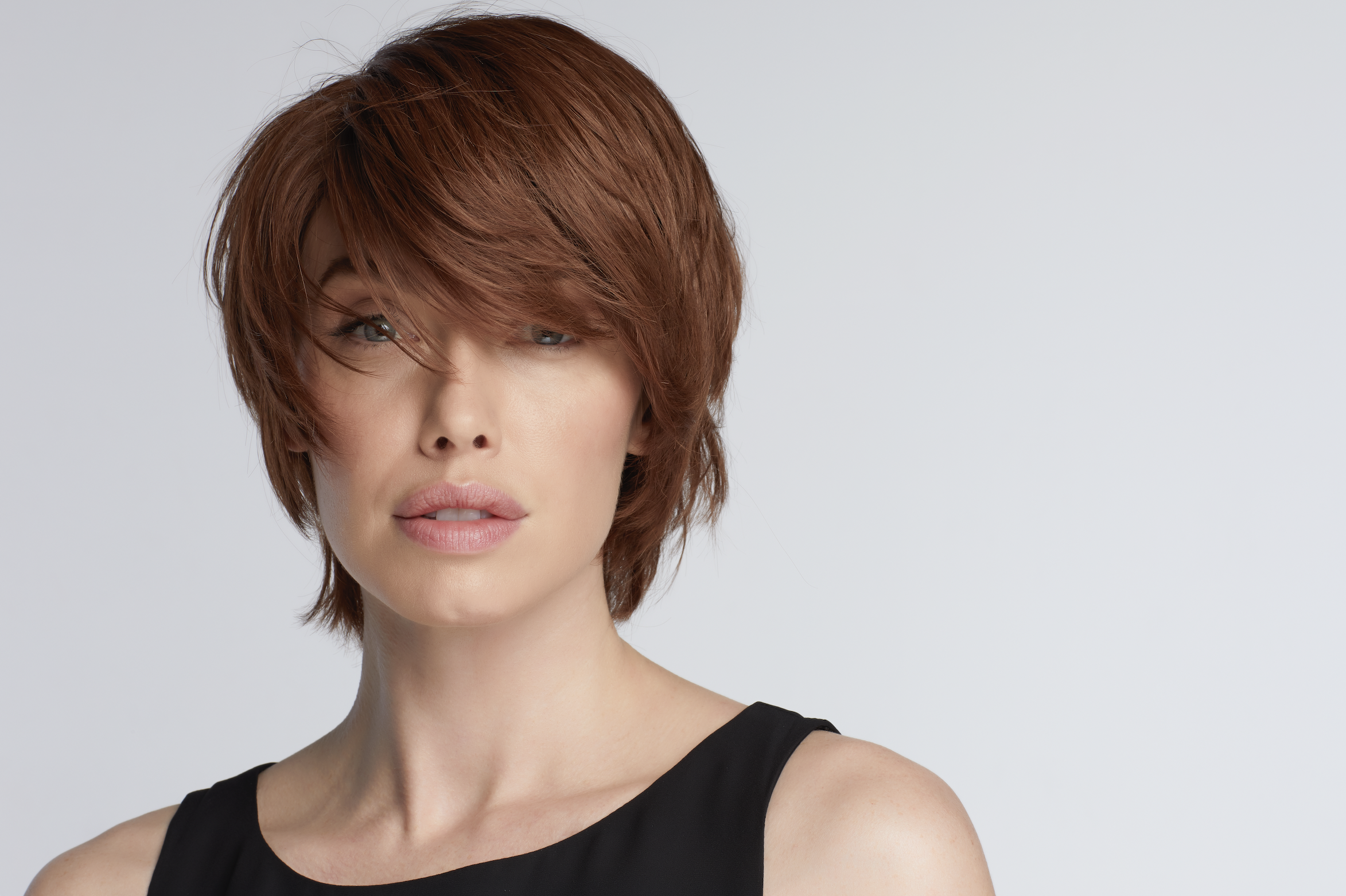 What is it about red hair that makes women feel like the boldest, most confident versions of themselves? It's not just hair — it's power. If you feel the desire to go red, you're not alone! A-listers like Rihanna, Emma Stone, and Rosalía sport flame-headed locks, both natural and faux, so well. What's stopping you?
On the hunt for fiery-hued hair loss solutions? Red hair wigs are a fabulous way to take your redhead dreams out for a real-world spin.
Wigs let you effortlessly switch up your appearance on a whim. So, what kind of wig should you buy? High-quality, human hair wigs are virtually indistinguishable from your natural hair. Not to mention, you can get years of wear out of them with proper wig maintenance. They bounce, flip, shine, and turn heads, just like biological hair does!
Natural red hair wigs made with real European hair are first-class. But finding quality red human hair wigs can be tricky because there are so many options available. You want quality, comfort, security, and longevity but not every human hair wig can provide all of these. Don't worry! We'll help you find the perfect red wig of your dreams in this guide!
Ready to venture over to the scarlet side of life? Keep reading!
Daniel Alain's Follea Red Hair Wig Collection
When it comes to luxurious red hair wigs, the Daniel Alain Follea line is unmatched. Daniel Alain's Follea wigs and toppers deliver all the features you crave in natural red human hair wigs — various lengths, endless styling possibilities, and quality, hand-crafted designs. More importantly, each wig delivers the features you absolutely need like all-day comfort, safe and secure placement, and years-long durability.
Hand-crafted with luxurious and authentic European hair, each Daniel Alain wig features luscious natural hair. Each strand mimics the same soft, flowy bounce of natural tresses. Artisanal manufacturing and meticulous quality control ensure your wig goes the distance.
Whether you're always on the go or prefer a life of leisure, each wig is designed to meet the needs of your lifestyle. Our wigs can be parted, braided, or styled into chic ponytails and trendy top knots. No matter how you make them your own, their snug and secure fit will never waver.
Ready to rev up the red? Next, we'll share the fabulous red lace front human hair wigs from Daniel Alain Follea.
Grandeur
The Grandeur is the pinnacle of red human hair wigs. Its smooth, flowy movement and endless styling possibilities will give you breathtaking hair and a fresh, new attitude to go with it. Each hair strand is hand-tied to the cap for maximum breathability and a comfortable, lightweight feel — featuring rare, 100% European hair.
The Grandeur's soft, velvety locks are available in five different shades, but if you're dreaming of strawberry fields forever — Royalty is the soft red hue of your dreams! Hints of honey blonde and rose gold melt seamlessly together, creating an ethereal dimension that looks radiant in any light.
The Grandeur is your go-to choice if you want the best of the best. For $10,849 or $981/month, you can experience the softest, most natural wig the Daniel Alain Follea collection offers.
Chic
On the search for natural red hair that would make Rita Hayworth jealous? Our Chic wig is the answer. The Chic is another reigning testament to the unparalleled quality of Daniel Alain Follea wigs. Featuring hand-tied premium European hair, it offers a similarly lightweight and breathable design to Grandeur at half the price. Sleek, smooth roots flow down into silky, soft tresses you'll love running your fingers through.
No matter what red shade you're fantasizing about, Chic delivers with ten color choices in three lengths. For those of you with red lace front human hair wigs on your radar, Cinnamon is the ideal choice! This is an all-over, smoky red with no lowlights or highlights.
Starting at $5,961 or $536/month, Chic can give you the unshakeable confidence you deserve.
Style
Looking for something with some covetable oomph? The Style wig features the same superior craftsmanship that is consistent in all Daniel Alain Follea wigs. It features a bit more volume at the roots than Chic and Grandeur.
One of our best-selling luxury wigs, Style is also one of the most versatile. Available in six lengths and 16 shades, you'll have no problem choosing a variation that perfectly suits your personality. If you're looking for a natural red hair wig that delivers a red carpet look, the Style in the Cinnamon hue is what you need to bring out your inner starlet.
The Style wig starts at $3,206 or $290/month and checks off all the right boxes: quality, affordability, and of course, aesthetic.
Don't take our word for it, though — read how the Style wig gave this customer her identity back.
Pixie
The Pixie wig's trendy, five-inch cut is one of the most iconic styles in our collection. Crafted with 100% premium European hair, the Pixie features moderate volume at the root ensuring your hair never goes flat. The seamless hairline naturally integrates with your own for an undetectable blend. A shorter cut gorgeously frames your facial features.
What could make the Pixie even more iconic? Red, of course! The Pixie comes in nine shades, but Cinnamon elevates this timeless style to a new level. Make this red lace front human hair wig edgy with shaggy layers, or live out your 70s supermodel fantasy with a flat side-part. No matter how you customize it, the Pixie will always bring out the boldest version of yourself.
For $2,483 or $225/month, you can enjoy styling the Pixie in fun, new ways every time you wear it.
René
If you think luxury is out of reach, René will convince you otherwise. With a beautiful blend of World Select Human Hair, it's easy to see why the René is one of our best-sellers. Not only is René one of our most affordable wigs, but she brings the flair.
René is available in four lengths and 16 showstopping shades. If you have your heart set on natural red human hair wigs, the flawless Cinnamon shade adds a fiery glamour to the already gorgeous René wig. This voluminous style is taken to bold, new heights in red, delivering equally red-hot confidence.
Starting at $2,391 or $217/month, you'll experience thicker, fuller tresses with maximum root volume. If you're dipping your toes into the world of wigs, the René is the ultimate blend of artistry and practicality.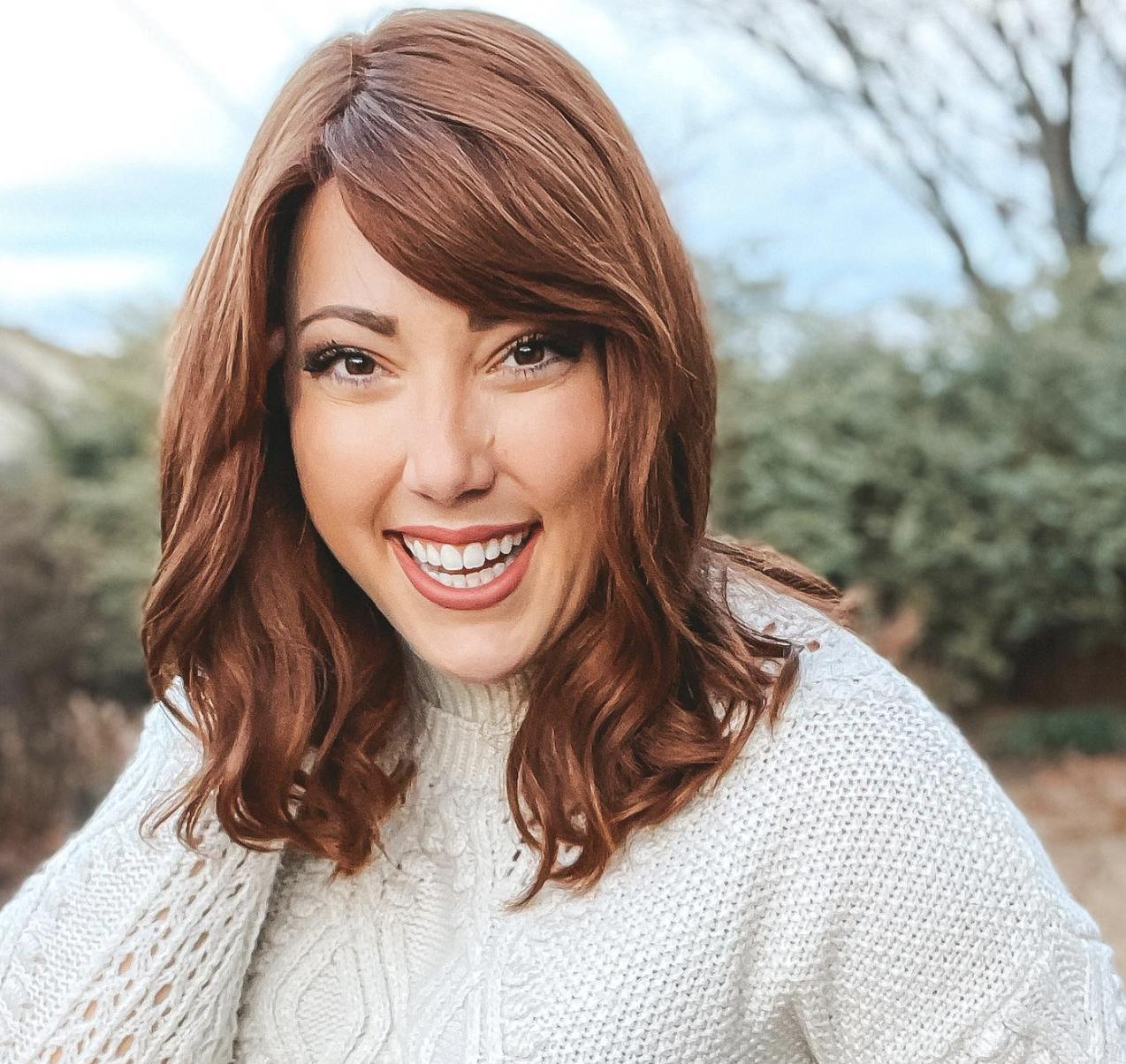 Intrigued by René? Read why this Daniel Alain Follea customer's René is a home run.
Gripper Actif
Busy days are unavoidable. When things get chaotic, you need a natural red hair wig that doesn't get in your way. Crafted with our premium, authentic European hair, the Gripper Actif features moderate root volume with a sturdy fit. Medical-grade silicone lining along the lace front remains undetectable while keeping your wig comfortably and securely in place — no matter how hectic your day gets.
The Gripper Actif comes in four lengths and sixteen varying shades. If non-slip, red lace front human hair wigs for total hair loss are on your watchlist, Cinnamon is your quintessential pick for all-day wear and blazing confidence.
For $4,460 or $403/month, the Gripper Actif gives you the flair — and peace of mind — you're looking for.
Gripper Lite
Need a secure wig that's breathable and lightweight? The Gripper Lite is designed for secure, all-day wear and maximum comfort. Featuring 100% genuine European hair exclusively tied by hand, you'll experience maximum breathability and better airflow.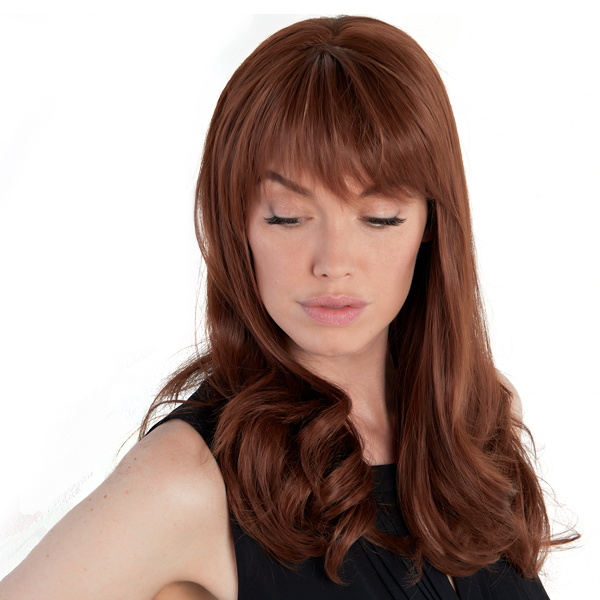 A medical-grade silicone perimeter delivers the same dependable security and comfort as the Gripper Actif. Cue the yoga session — this wig isn't going anywhere except where you take it!
You can personalize Gripper Actif to fit your individual style. Only have eyes for vivacious, natural red human hair wigs guaranteeing a no-budge fit? For $4,460 or $404/month, Gripper Actif in Cinnamon will spark your confidence and never let you down.
Whether you're experimenting with a new aesthetic or seeking hair loss solutions that help you regain your confidence, Daniel Alain Follea wigs deliver on every level. Our founder's life work has been to empower women with artfully crafted, premium wigs and toppers.
Every hand-crafted wig offers you a soft buttery feel and lively body. Add to that comfort, security, and longevity? Consider every box checked.
So, in a world where you can be anything, why not be a fabulous redhead? Dare to take the plunge and explore red lace front human hair wigs from Daniel Alain today.
Prefer one-on-one help? Read our wig buying guide or schedule a consultation with our hair experts today!
Frequently Asked Questions About Luxury Wigs
How Do I Know if Red Hair Wigs Will Suit Me?
As seen in celebrity culture, red hair wigs are a universally flattering hair color. The only thing you need to be sure it works? A red hot attitude and fierce confidence to match.
What Color Wigs Look Good on Light Skin?
Light-colored wigs work, but avoid anything too platinum or icy that could wash you out. If you have a fairly light, cool complexion, try opting for a wig color that adds warmth, like a smoky, natural red hair wig.
What Color Wigs Look Good on Dark Skin?
Burgundy, deep red, auburn, and blondish-coppery red hair wigs complement darker complexions beautifully. If you have a warm complexion, try choosing a wig that adds coolness, like burgundy red.
What Kind of Wig Looks Most Natural?
Hand-made, lace front wigs made with genuine European human hair with intact cuticles look the most natural.
What is the Best Wig Brand?
Daniel Alain is a world-renowned brand in the hair loss solution industry. Our founder's years of experience and expert knowledge have shaped our Follea European wig collection as the gold standard for luxury human hair wigs.
What are the Most Popular Red Hair Wigs?
The most popular are red lace front human hair wigs that replicate the look and feel of natural hair. You can find an assorted collection from world-renowned wig designer and producer Daniel Alain.
Are Human Hair Wigs Better than Synthetic?
Human hair wigs tend to look more natural and fare far better than synthetic wigs in terms of quality, versatility, and durability.
Where is the Best Place to Buy Red Wigs Online?
The best place to buy red hair wigs online is at www.DanielAlain.com