Best Human Hair Wigs for Cancer & Chemo Patients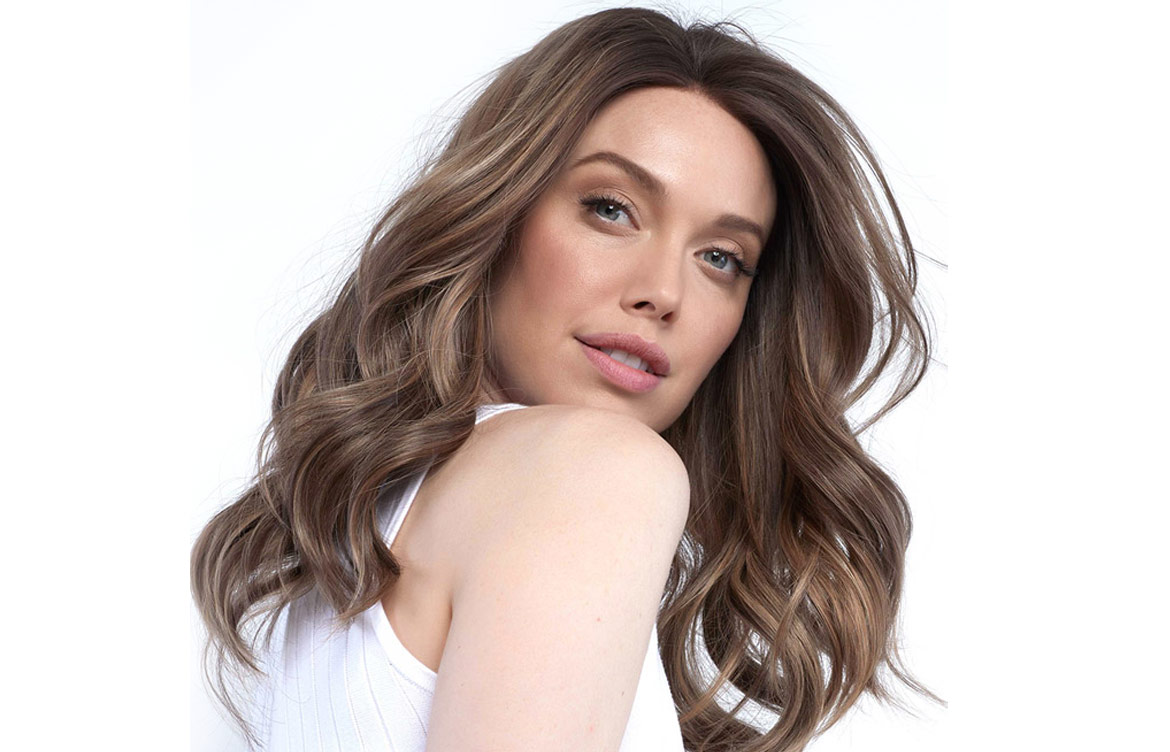 Best human hair wigs for cancer & Chemo patients
Receiving a cancer diagnosis is a devastating, emotional experience. With so many unknowns and what-ifs to face, worrying about your appearance is an added stressor you don't need. As the chemotherapy treatments go to work combating the cancer, it also wreaks havoc on your body, often resulting in hair loss. Wigs for cancer patients can give you back some control during this difficult time, and help you feel like yourself again.
While there are thousands of chemo wigs on the market, many cancer patients around the world seek out Daniel Alain for our natural-looking human hair wigs. Crafted with 100% European hair (sourced from the world's only private reserve), our wigs for chemo patients are light, comfortable, and virtually indistinguishable from your own hair.
No matter where you're at in your cancer journey, Daniel Alain is here to help you remain autonomous and retain a strong sense of self with our wigs for cancer patients.
---
Daniel Alain 100% European Human Hair wigs Collection
Finding the best wigs for cancer patients can be a daunting task. With so many chemo wigs on the market, it's hard to know where to start. That's why we've put together a collection of our best human hair wigs, specifically designed for cancer and chemo patients.
Lightweight and comfortable, our chemo wigs are crafted out of 100% European hair sourced from the world's only private reserve. This premium hair is then hand-tied to a delicate lace base with a silicone perimeter, so you'll never have to worry about your wig moving or slipping.
What's more, our human hair wigs for cancer patients can be styled just like your own hair. Whether you want to curl, straighten, or air-dry, our pieces are up for the task. Plus, they're available in an array of colors, styles, and lengths to suit any taste.
Whether you're looking for a long and flowing wig to mimic your natural hair, or a short, low-maintenance, fun style that's easy to manage, we have the perfect wig for you.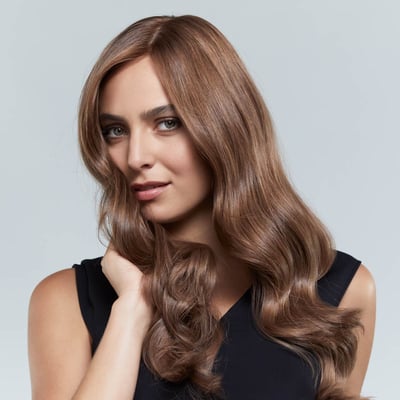 GRANDEUR WIG
Just because you're going through cancer treatment doesn't mean you can't experience luxuriously long hair. Our Grandeur wig has a whopping 16 inches of our finest European hair, which is ideal for cancer patients thanks to its lightweight feel and hand-tied design.
Its breathable lace base ensures maximum comfort while the silky human hair strands look gorgeous whether you take the time to style it or just throw it on and go. No matter how you wear it, the Grandeur wig will make you feel as radiant as possible during this trying time.
Experience the luxury of Grandeur.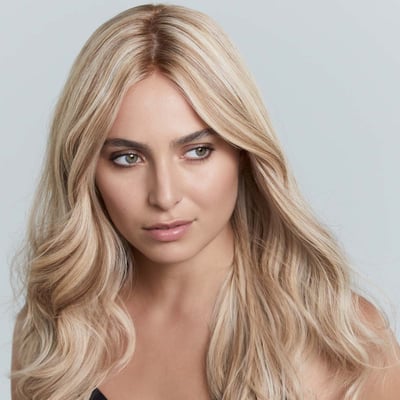 CHIC WIG
If you're looking for wigs for cancer patients that are easy to style and even easier to wear, meet Chic. This shorter, shoulder-length style can be worn down or thrown up into a messy bun, making it a versatile option for cancer patients who want a no-fuss look.
The softness of Chic's smooth locks feels incredible against your skin, while the hand-tied base ensures a secure and comfortable fit. And because it's made out of 100% human hair, you can style Chic any way you want without worry.
Flaunt your inner fashionista with Chic.
STYLE WIG
With Style, you get the best of both worlds: a wig that looks fabulous and feels even better.This best-selling piece comes in a range of lengths (from 6 to 16 inches) and colors (everything from an ice-cold blonde to a fiery red) to suit any taste.
But what really sets Style apart is its construction. While you'll still get that silky smooth texture our European hair is known for, return hairs are expertly placed to also give you a boost in the volume department. So if you're looking for a wig with body and bounce, Style is the one for you.
Get ready to turn heads with Style.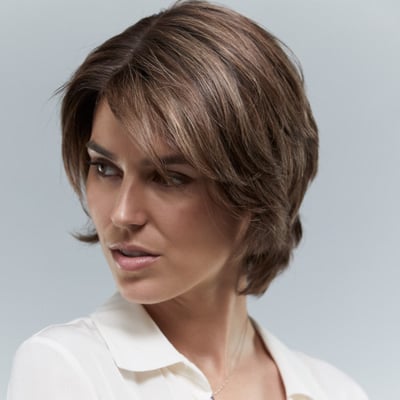 PIXIE WIG
For cancer patients who want a shorter, more manageable style, the Pixie wig is a perfect choice. This chemo wig comes in at just 5 inches, making it easy to style and care for.
Despite its shorter length, Pixie still packs a punch when it comes to style. Its layered cut gives it a touch of texture and dimension, while the side-swept bangs add a touch of Hollywood glamor. Pixie is also one of our lightest human hair wigs for cancer patients, so you can wear it all day without feeling weighed down.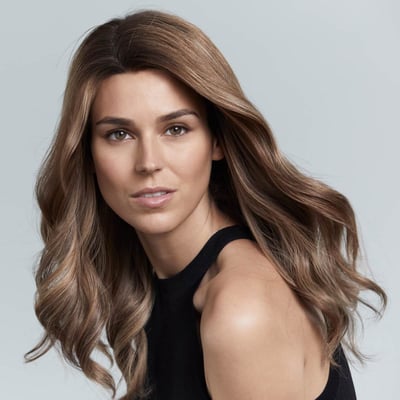 RENÉ WIG
It can take years for your hair to grow back to the thick, full mane it once was. But with Renè, you can have that towering hair you've been dreaming of in just minutes. This 10- to 16-inch wig is designed with our signature blend of World Select Hair, which combines our European strands with Asian and Indian hair for a fuller, thicker look.
René's voluminous locks are sure to turn heads, but it is slightly heavier than our other pieces. However, the weight only adds to this wig's sturdiness, so you can feel confident that it will stay in place all day long.
Take your look to new heights with René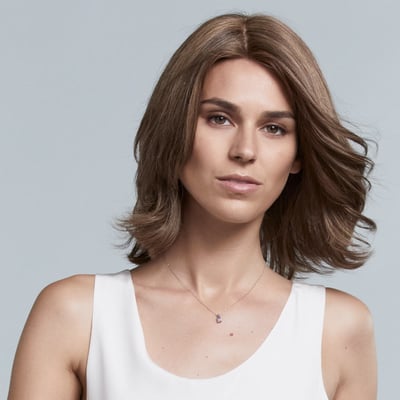 GRIPPER ACTIF WIG
If you've decided to shave off all of your hair during chemo, you might be wondering how you'll keep your wig in place. Look no further than the Gripper Actif. This comfortable wig is lined with our signature silicone grippers that will hold your new hair securely in place, even if you're sweating or moving around a lot.
The best part? The Gripper Actif is still made with our luxe 100% European hair, so you can style it any way you want without worrying about it slipping out of place.
Get moving with Gripper Actif.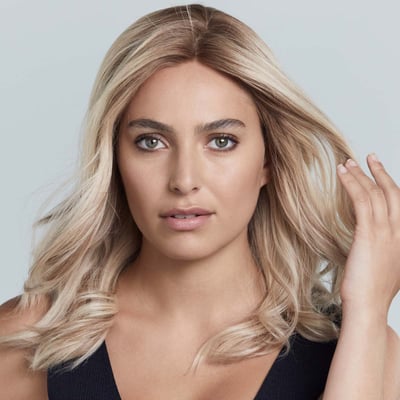 GRIPPER LITE WIG
And finally, we have the creme de la creme when it comes to wigs for cancer patients: the Gripper Lite. This ultra-lightweight wig still features our silicone grippers, but it's made with an even lighter construction to minimize any discomfort or irritation.
Hand-tied to increase airflow and breathability, the Gripper Lite is one of the most comfortable wigs you'll ever wear. Run, jump, dance, and play without worry: your wig will stay put no matter what.
Experience the ultimate in comfort with the Gripper Lite.
---
DISCOVER THE BEST CHEMO WIGS AT DANIEL ALAIN
Cancer treatments can take a toll on your body, but they don't have to take away your sense of style. Real hair wigs for cancer patients from Daniel Alain can give you a sense of normalcy as you navigate all the challenges that come with a cancer diagnosis.
Our wigs are made with 100% European human hair sourced from the top 10% of hair available in the world, so they're soft, silky, and easy to style. We have a team of expert wig makers who leverage their unsurpassed craftsmanship to hand-tie every strand with precision and care. And because they are made with real hair, you can treat them just like your own locks: shampoo, condition, style, repeat.
If you're looking for the best wigs for cancer patients, look no further than Daniel Alain. Browse our collection of real hair chemo wigs today and find the perfect one to comfort and accompany you on your cancer journey.
---
Your dream Wig Awaits at Daniel Alain
Book a Free Consultation with One of Our Wig Stylists
---
Frequently Asked Questions
What is the Best Wig for Cancer Patients?
The best wig for cancer patients depends on a variety of factors, including hair type, lifestyle, and budget. However, it's crucial that wigs for chemo patients are comfortable, breathable, and easy to wear.
Are Wigs Free for Cancer Patients?
There are many nonprofits and cancer treatment centers that offer free wigs for chemo patients, such as the American Cancer Society.
However, if you can afford to purchase a wig, we recommend doing so as it will give you a wider selection of styles, sizes, and types to choose from. Donated wigs are often used and may not fit as well.
Does Insurance Cover Wigs for Cancer Patients?
It depends on what kind of policy you have, but many insurance companies will cover a portion of a wig if your hair loss is due to medical reasons. If you want to go that route, make sure you get your wig pre-approved by your insurance company before making a purchase.
How Much Does a High-Quality Human Hair Wig Cost?
The price tag of a human hair wig can range anywhere from $2,000 to $11,000, depending on the quality of the hair, the brand, and where you purchase it.
At Daniel Alain, our real hair chemo wigs are made with only the finest 100% European human hair and start at $2,391.
What is the Most Comfortable Wig to Wear After Chemo?
Comfort lies in the cap construction, and when it comes to the best wigs for chemo patients, a hand-tied, lace front cap can't be beaten. It's cooling, comfortable, and allows for maximum breathability.
Plus, the lace front allows for a skin-top cap that easily slides on and off your head without the need for tape or glue.
How Long Do You Wear a Wig After Chemo?
Hair will typically start falling out between two or three weeks after starting chemotherapy. Some people opt to shave their heads once their hair starts thinning, while others choose to wait until it's all gone.
How long you wear your wig is really up to you, but most people wear chemo wigs throughout the duration of their treatment and then for a few months afterward while their hair grows back.
What is the Most Natural Looking Wig?
Choosing the best natural hair wigs for cancer patients comes down to the hair type and quality—and the quality of hair really depends on where it was sourced from. European hair, for example, is widely considered to be the finest quality hair in the world and therefore creates the most natural-looking human hair wigs for cancer patients.
Other hair types offer different kinds of texture and thickness, but in general, human hair wigs are always more natural-looking compared to synthetic wigs.
How Do I Choose a Wig?
Choosing among the sea of real hair wigs for cancer patients can be overwhelming—especially when you already have so much on your plate. So here are a few things to look for while shopping:
100% real human hair as it looks the most natural

A lace front cap

as it creates the most realistic hairline
Hand-tied as it offers the most breathability
It helps a ton to work with a wig specialist who can curate a few high-quality options based on your individual needs. At Daniel Alain, our experts are always on hand to answer questions and give you guidance. Schedule a consultation today.
What is Better Lace Front or Full Lace Wigs?
Everyone has their preferences, but lace front wigs for chemo patients tend to be easier to put on and take off—which is important for cancer patients as they may not have the energy or dexterity to deal with a full lace wig.
Lace front wigs also offer more breathability, which can be crucial for chemo patients as many of them experience hot flashes. Full lace wigs are a bit more tedious to put on, but some people prefer the look and feel of them.
How Do I Know What Size Wig to Buy?
Determining your wig size is crucial—and thankfully, it's pretty simple. Just take a measuring tape and wrap it around your head, starting at your hairline in the front and going around to the nape of your neck in the back.
Once you have your measurement, just consult a wig size chart to find the corresponding size.
What Should I Look for When Buying a Wig?
Searching for the best wigs after chemo can be tricky, but here are a few things to keep in mind while you shop:
The hair should be 100% real human hair
The cap construction should be lace front with a stretchy skin top
The wig should be hand-tied
At Daniel Alain, we offer only the finest quality real hair wigs for cancer patients. Shop our wig collection here.
How Long Do Human Hair Wigs Last?
Human hair wigs for chemo patients are an investment and it's understandable that you want to get as much wear out of them as possible. While the typical lifetime of natural hair wigs for cancer patients is one to three years, they can last much longer if they're high quality and well taken care of.
With the right maintenance and wig washing, some Daniel Alain customers claim that their wigs have lasted nearly a decade!
How Do You Maintain a Human Hair Wig?
The more care and love you put into your human hair wig, the longer it will maintain its original quality and luster. Here are a few tips to keep your wig in top condition:
Use a wide-tooth comb to avoid breakage
Wash it weekly with shampoo and conditioner made specifically for wigs

Be gentle when shampooing,

conditioning and styling
Avoid heat styling tools as much as possible and use a heat protectant if you do
Store it on a wig stand when you're not wearing it
Can I Wear a Wig Every Day?
Absolutely—high-quality human hair wigs for cancer patients are meant to be worn every day. Just make sure you take it off while you're sleeping. Wearing a wig to bed can cause breakage and tangling.
What Are the Different Types of Human Hair Wigs?
A lot of people don't realize that there are a few different types of human hair wigs for cancer patients. The type is mostly dependent on where the hair was sourced, but it can affect the feel, look, and overall quality of the wig.
European Hair
Easily the most popular type of human hair wig, European hair is soft, silky, and easy to style. It also holds color well, so if you're looking for a wig in a specific shade, European hair is the way to go.
The downside is that it's incredibly rare, which also makes it the most expensive hair type.
Indian Hair
If you're looking for wigs for cancer patients with lots of volume, Indian hair is a great option. It's also very versatile—you can wear it curly or straight.
The main downside to Indian hair is that it's not as durable as other types of human hair, so it won't last as long. However, it's very easy to find and much more cost-effective than other types.
Asian Hair
Asian hair is known for being very strong and durable, so it's a great option if you're looking for the best wigs after chemo that will last a long time. It's also quite inexpensive.
The main downside to Asian hair is that it can be quite coarse, so it might not be the best choice if you're looking for a silky, soft wig. Also, many manufacturers collect Asian hair from drains, floors, and brushes, which unsurprisingly doesn't lend itself to a high-quality wig.
Do your due diligence to make sure the wig you're considering is made from ethically sourced Asian hair.
Virgin Hair
Virgin hair is the highest quality hair you can get—it's never been processed or treated in any way. It's also incredibly rare and as a result, very expensive.
The main downside to virgin hair is that it's difficult to find wigs for cancer patients made from 100% virgin hair. Most manufacturers blend it with other types of hair to cut costs, so be wary of anyone claiming to sell a 100% virgin hair wig.
Remy Hair
Remy hair is sourced from a single donor, which means all the cuticles are intact and running in the same direction. These types of wigs for chemo patients are less likely to tangle or shed, and they can last up to a year with proper care.
---
Download our wig buying guide