Best Wigs for Women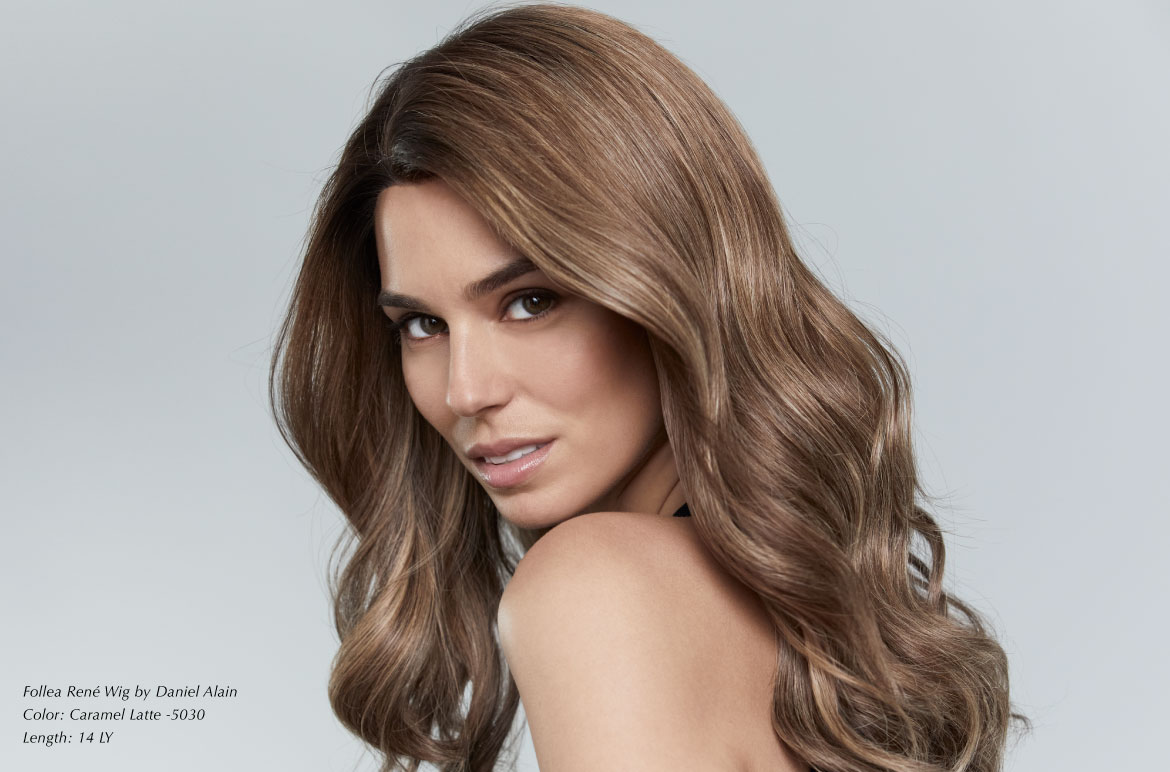 The best kind of wig doesn't look like a wig at all. Its tresses flow and move so naturally that nobody would ever guess it's not your real hair. That's the kind of wig Daniel Alain produces.
Our luxury wigs for women are made with the world's finest 100% European hair and expertly crafted for an unparalleled level of realism. We hand-tie each individual strand to our lightweight, lace front caps so the fit is as comfortable as it is beautiful.
If you want to embrace the epitome of an eye-catching mane without all the hassle of daily hair care, browse our collection of women's wigs to experience the difference of a Daniel Alain wig.
---
The Most Beautiful Human Hair Wigs in Daniel Alain's Collection
Finding high-quality wigs for women is like finding a needle in a haystack. Only the best will do when it comes to your locks, which is why Daniel Alain uses the finest 100% European human hair in our wigs for women. Sourced from the only private reserve on the planet, our wig hair is unrivaled in its beauty, health, and manageability.
Just take a look for yourself.
GRANDEUR WIG
There's nothing like long, luxurious tresses to make a woman feel confident and beautiful. Our Grandeur wig features cascading waves of our most premium, private reserve 100% European hair that falls just below the shoulders for a dramatic look that's sure to turn heads.
The lace front cap creates an invisible hairline, while the hand-tied skin top provides multi-directional styling options. Easily one of our most luxurious hair wigs for women, Grandeur is sure to become your new go-to.
Find your true crowning glory with Grandeur.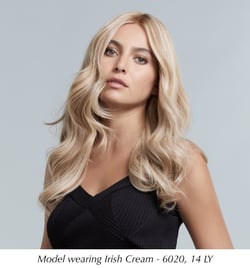 CHIC WIG
Sleek and smooth, our Chic wig flatters any face shape. Strands of our 100% premium European hair float gracefully down the form-fitting hand-tied cap with a temple-to-temple lace front, ensuring the most realistic hairline possible.
The result is a timeless style that can be worn wavy, straight or coiled in curls, making it as versatile as it is chic. Simply put, Chic is the definition of effortless style.
Embrace your inner fashionista with Chic.

STYLE WIG
With its voluminous and striking silhouette, our Style wig makes a statement. Hair flips are no match for this wig's fullness, which will have you doing a double-take every time you pass a mirror. No wonder it's so popular.
The skin, lace front top provides multi-directional styling options, while the lightweight feel of the wig ensures hours of comfortable wear. Not to mention the softness of our European strands matched with the thickness of signature baby hairs.
Flaunt your inner diva with Style.
PIXIE WIG
Sometimes, less is more. Our Pixie wig is a cropped cut that is the ultimate in low-maintenance, customizable styling. You can fringe up the front, spike the top, or keep it all soft and wavy.
No matter how you wear it, this 5-inch long wig will have you looking sharp and feeling like a million bucks. With its lightweight construction, 100% European hair, and comfortable cap, you'll forget you're even wearing a wig.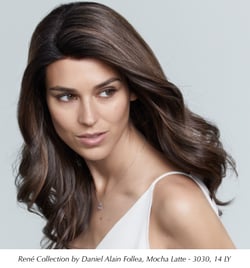 RENÉ WIG
For women who love a little body, René is the perfect solution. With its luscious layers of our World Select Hair Blend, our best-selling wig gives you maximum volume for a look that is both striking and elegant.
Unlike our European hair, our World Select Blend offers more texture and thickness at an affordable price. So if you're looking for a more full-bodied look, René is the wig for you.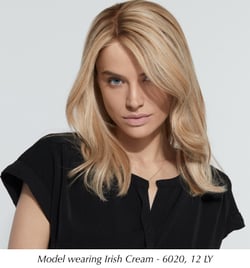 GRIPPER ACTIF WIG
Our Gripper Actif is the perfect solution for women with sensitive scalps or who are undergoing any level of hair thinning or total hair loss. This wig features a comfortable, silicone perimeter that lines the cap and hugs your head like a second skin. Unlike your skinny jeans, it can be worn for hours at a time without any discomfort.
The silicone also helps to grip the wig in place, so you can forget about worrying about your wig moving or slipping throughout the day.
Own the day with Gripper Actif.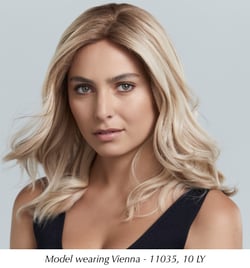 GRIPPER LITE WIG
If you're looking for a comfortable wig that's light as air, look no further than Gripper Lite. This best-selling wig features an open-weft cap construction that allows your head to breathe while still providing a secure fit.
Designed for women with sensitive scalps or undergoing hair thinning or hair loss, Gripper Lite's sleek European strands will have you feeling confident and looking oh-so-fabulous.
Love your mane with Gripper Lite.
---
Browse the Best women's wigs at daniel Alain
Wading through the virtual sea of wigs for women can be overwhelming. At Daniel Alain, we aim to be your north star, guiding you to the perfect piece for your unique style and personality.
Our luxury women's wigs are made with only the finest European hair sourced from our private reserve, meaning they're softer, smoother, and more lustrous than other human hair or synthetic wigs on the market. Constructed with a hand-tied cap and lace front, our human hair wigs for women provide a natural look and feel that is truly unrivaled.
And because we want you to love your wig as much as we do, we offer a free Fit Kit to let you try on a few of our styles in the comfort of your own home before making a purchase.
Our expert stylists are always on-hand to help you find the wig of your dreams. So don't hesitate to reach out and book a complimentary consultation if you have any questions.
---
Your Next Favorite Wig Awaits at Daniel Alain
Book a Free Consultation with One of Our Wig Stylists
---
Frequently Asked Questions
What is the Best Wig Brand?
There are virtually limitless options when it comes to buying women's human hair wigs online. While you can find a good wig at any price point, we believe that Daniel Alain offers the best human hair wigs for women, hands down.
Our best women's wigs are made with only the finest European hair, and each piece is hand-crafted to perfection, giving you a natural look and feel that is truly unrivaled by any other wig brand. Grab one of our free Fit Kits and feel the difference for yourself.
How Much do Women's Wigs Cost?
The price of women's wigs can vary widely depending on the quality of the hair, the construction of the wig, and how you customize its length and color. Women's wigs are an investment piece and, as such, can range in price from a few hundred dollars to several thousand.
At Daniel Alain, our human hair wigs for women start at $2,391 and run up to $11,934. To offset the cost, we do offer monthly payment plans so you can spread the cost of your wig over time.
What Kind of Wig Looks Most Natural?
The most natural-looking wig that will fool even your closest friends is without a doubt a hand-tied, lace front wig made out of 100% European human hair,
A lace front can be trimmed to seamlessly blend in with your hairline, and the hand-tied construction allows for multi-directional styling and parting to mimic the way your own hair grows. And unlike synthetic hair or other types of human hair, European strands are smoother and more lustrous, giving your wig an unbeatable natural shine.
How Long Do Human Hair Wigs Last?
The lifespan of a premium human hair wig depends entirely on how well it is cared for and the quality of the hair itself. With proper care and storage, some of our customers have maintained their Daniel Alain wig for ten years!
To extend the life of your wig, be sure to use only wig-friendly shampoos and conditioners, avoid heat styling whenever possible, and invest in a good wig stand or mannequin head to keep your piece safe when you're not wearing it.
What is the Best Website to Buy a Wig?
The best website to buy women's wigs is the one that offers the largest selection, the best customer service, and the highest quality materials available. And in our opinion, that website is Daniel Alain.
Not only do we offer a wide range of realistic hair wigs for women in every style, length, and color imaginable, but our team of expert stylists are always on-hand to help you find the perfect piece for your unique look. Click here to schedule a complimentary consultation.
How Makes a Wig High Quality?
There are a couple of factors that make a wig high-quality. The first is the hair itself. Different strands have different textures and levels of durability, which is why the most premium 100% human hair wigs for women are constructed with hair sourced from Europe. European hair is rare, highly durable, and largely regarded as the finest hair in the world.
The second factor that determines a wig's quality is its construction. A well-made wig will have a hand-tied lace front, which gives the illusion of natural hair growth along with breathability for the wearer.
What Kind of Wig is Best for Beginners?
If you're new to women's wigs, we recommend starting with a lace front human hair wig. Lace front wigs are easier to style and maintain than full lace wigs, and they offer a level of naturalism and versatility that is ideal for beginners.
How Do You Maintain a Human Hair Wig?
The best way to maintain a human hair wig is to treat it like your own hair. Give it some consistent TLC by regularly washing it—at least once a week if you're a daily wearer—brushing it and using only the best wig-friendly products.
Additionally, you'll want to avoid heat styling as much as you can to keep your wig looking its best. If you do use heat tools, apply a wig-friendly heat protectant beforehand.
Finally, be sure to store your wig on a wig stand or mannequin head when you're not wearing it to keep it from getting damaged or tangled.
How Do You Style a Human Hair Wig
Styling women's human hair wigs are all about a gentle touch. You can do pretty much all the same things to your wig, like your own hair. Curls, ponytails, braids, and even top knots are fair game.
To get started, we recommend using a wide-tooth comb or your fingers to detangle your wig while it's wet. Once it's dry, you can style it however you like using wigs-safe styling tools and products.
Remember that women's human hair wigs are more delicate than your own hair, so be gentle! Over-brushing or over-styling can cause damage to the strands and shorten the lifespan of your wig.
What is a Lace Front Wig?
A lace front wig is a type of wig that has a strip of lace along the hairline. The lace helps to create the illusion of a natural hairline, making it look like the hair is growing out of your scalp.
What is a Full Lace Wig?
A full lace wig is a type of wig that is made entirely out of lace. Full lace wigs offer the most natural look and feel, but they can be more difficult to style and maintain than lace front wigs. Often, they require additional adhesive and even the help of a professional stylist to apply.
What is Better: Lace Front or Full Lace?
While it really depends on your personal preferences, we generally recommend lace front wigs as they offer a realistic feel and look without being as high-maintenance as full lace wigs.
How Do I Know What Size Wig to Buy?
The best way to determine what size wig to buy is to measure your head. To do this, wrap a measuring tape around your head just above your ears and take note of the circumference. Then, consult our size chart to find the wig that will fit you best.
If you have any questions about finding the right size, don't hesitate to contact our team of experts for help.
What Type of Wig is Most Comfortable?
How comfortable a wig comes down to its cap construction. Caps with hand-tied wefts offer more breathability and are generally lighter than machine-wefted caps. Additionally, getting a wig that properly fits your head is key to a comfortable experience.
How Do You Keep a Wig from Falling Off?
Purchasing a wig in your accurate head size is the best way to ensure that your wig stays put. However, there are pieces like our Gripper Lite and Gripper Actif women's wigs that are designed with a silicone perimeter to help keep your wig in place, even on the most active days.
Additionally, wig tape and wig adhesive can be used to secure wigs to your head for a more secure hold. Just be sure to take a break from tape and adhesive every few days to give your skin and scalp a chance to breathe.
What Should I Look for When Buying a Wig?
When you're shopping for the best women's wigs, it's important to keep your own needs and preferences in mind. Consider things like:
If you prefer sleek strands or voluminous locks
How often you'll be wearing the wig
The color and length you prefer
Your budget
Once you have a good idea of what you're looking for, you can start shopping around for hair wigs for women that meet your criteria.
What Are the Different Types of Human Hair Wigs?
Not all human hair is created equal. There are five different kinds of human strands you'll find during your wig shopping experience.
European Hair
By far the rarest and sought-after type of human hair, European strands are soft, silky, and very sleek. Daniel Alain has access to the world's only private collection of 100% European human hair wigs for women, making us the only source for these luxurious tresses.
Indian Hair
Indian hair is also quite popular, thanks to its thickness and natural shine. Women's wigs made with Indian strands are often more affordable than wigs made with other types of human hair, making them a great option for budget-conscious shoppers.
Asian Hair
Asian hair is probably the most affordable type of human hair you'll find. However, Asian hair wigs for women tend to be less durable and are often made out of "waste hair" that's been collected from drains, brushes, and floors.
Virgin Hair
Virgin hair wigs are made out of unprocessed human hair that's never been dyed or treated with chemicals. Because of this, these kinds of women's human hair wigs are some of the most expensive on the market—and the most impossible to find.
Remy Hair
Remy hair is a type of human hair that has been carefully sorted and graded to ensure that all the strands are facing in the same direction. This sorting process helps to prevent tangling and matting, making Remy wigs some of the most durable and easy to care for.
---
Download our wig buying guide